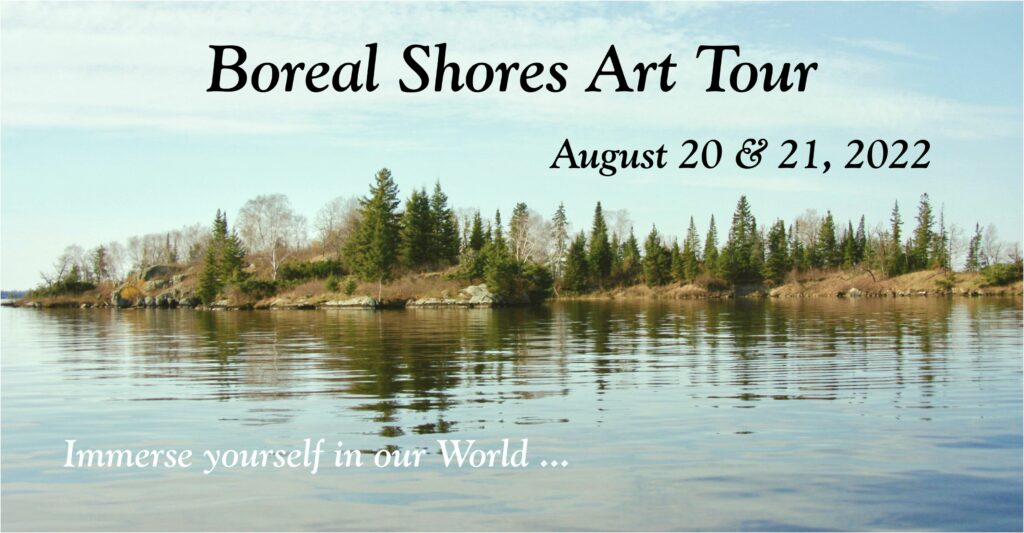 Saturday August 20th – 10 am to 5pm
Sunday August 21st – 10am to 4pm
If you have heard the "ether" humming, it was the organizers of the 4th Boreal Shores Art Tour hard at it, making sure everything is ship shape and ready. So, we have a few things to tell you:
COVID safety – First and foremost, we want to ensure everyone's safety, so each of the 21 stops will have hand sanitizer and masks available at the door for anyone who wants it.
Brochures – The 2022 brochures are out now and you can find a list of locations where you can pick one up on our website at www.BorealShoresArtTour.ca .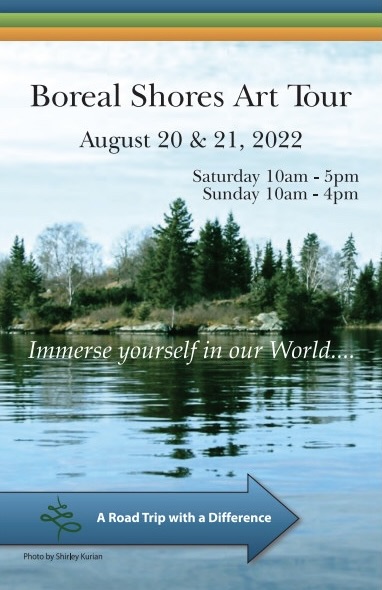 Passports – A passport can be picked up at any of the stops on the Tour. At each stop, the "Greeter" will initial that you were there and when you are finished for the weekend, drop the passport off at your last stop. Draws will be made from the Passports of those who travel the most stops during the Tour. Gift certificates for $125 – sponsored by Wpg River Arts Council, $100 – sponsored by the Pinawa Art Gallery and $75 – sponsored by John Angus, will be given to the winners of those draws! Look for a Passport that looks like this – you must complete the back to be eligible for the prize draws. We are grateful to True North Sports & Entertainment for sponsoring the cost of the Passports this year.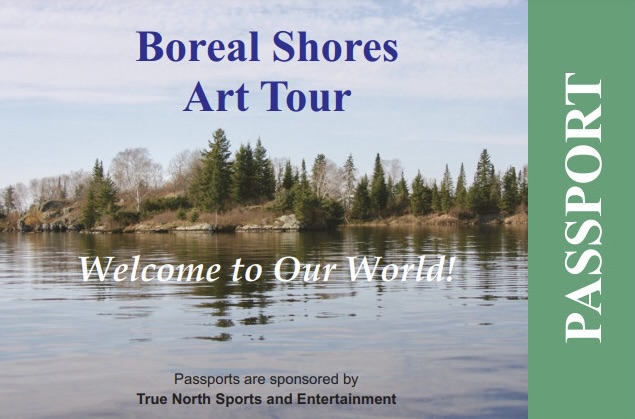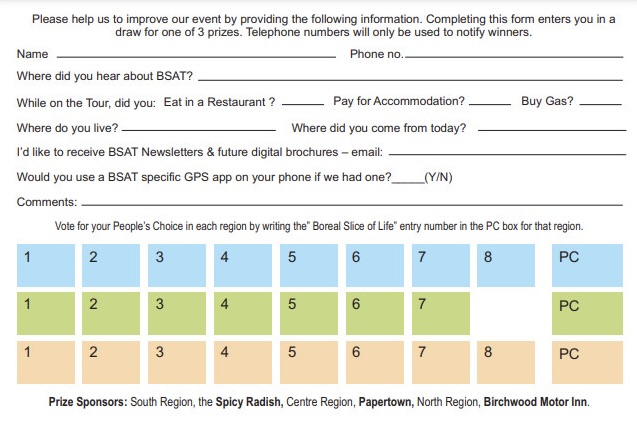 People's Choice Award – Along the way, choose your candidate for the People's Choice award in each of the 3 regions. You will find the artist's entry for the theme of "A Boreal Slice of Life" when you see one of the following tags on a piece of work. Each of these wood "slices" has been lovingly cut and numbered by Louise Kress – #1 in the north section. Take note of your selection and enter it into the PC box on each passport back.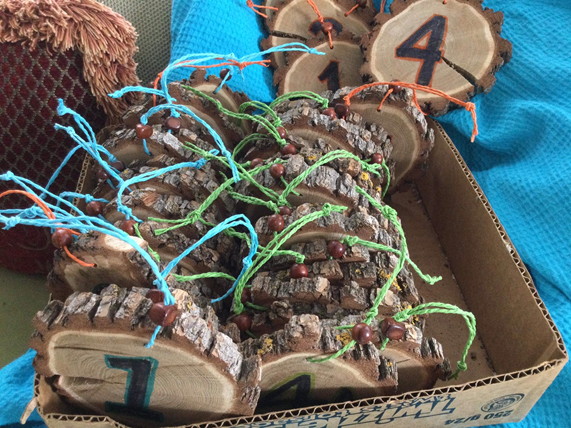 All of the artists have been hard at work for 3 years now so don't miss this year's Tour.. . To see a list of this year's artists and some samples of their work go to our website at BorealShoresArtTour.ca..