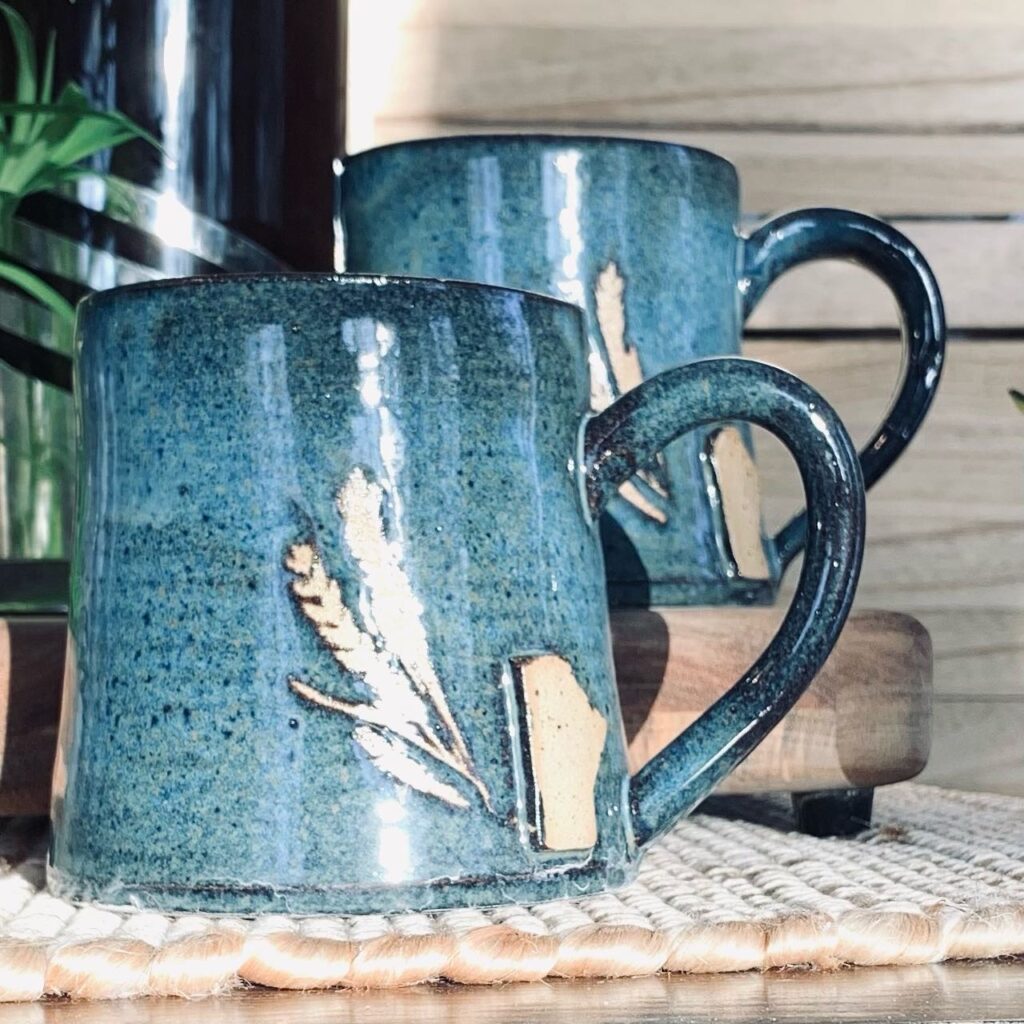 My name is Cheryl Penner. My studio is in the town of Whitemouth. I am passionate about making wheel thrown pottery.
I learned my art form while in London, Ontario. I purchased my first wheel in Toronto and started throwing pots in a tiny space in my house near Fullerton, On. I started as a full time potter in 2020 when I moved back to Whitemouth and purchased my first kiln. I rented space from my brother, and threw my heart into my art. To begin with, I sold my wares at the Lac du Bonnet Farmer's Market. It was incredible the support I received from the crowd.
I love minimalism. My dishes are basic shapes with basic colors. Plainsman clay in Medicine Hat mines clay from Alberta, Saskatchewan, and Manitoba. I have chosen to use their clay so my pottery is as Canadian as possible. I have begun to branch out into specialty pieces. One of which uses local clay to create the beauty of the flow of the falls along the Whitemouth River.
Proceeds of my Meow Mugs go to Central Speech and Hearing Clinic in Winnipeg. They have been an incredible support to my neice who was born with Chudley-McCullough Syndrome. In which they give free of charge all the medical assistance, time, therapy, and assistance in helping Stacey hear and will continue to do so for the rest of her life.
I have grown up by the side of the Whitemouth River. I adore adventures, friends, food, and travel. Follow me @thistlewood_pottery on Instagram for all things pottery, good food, and fun places to explore.