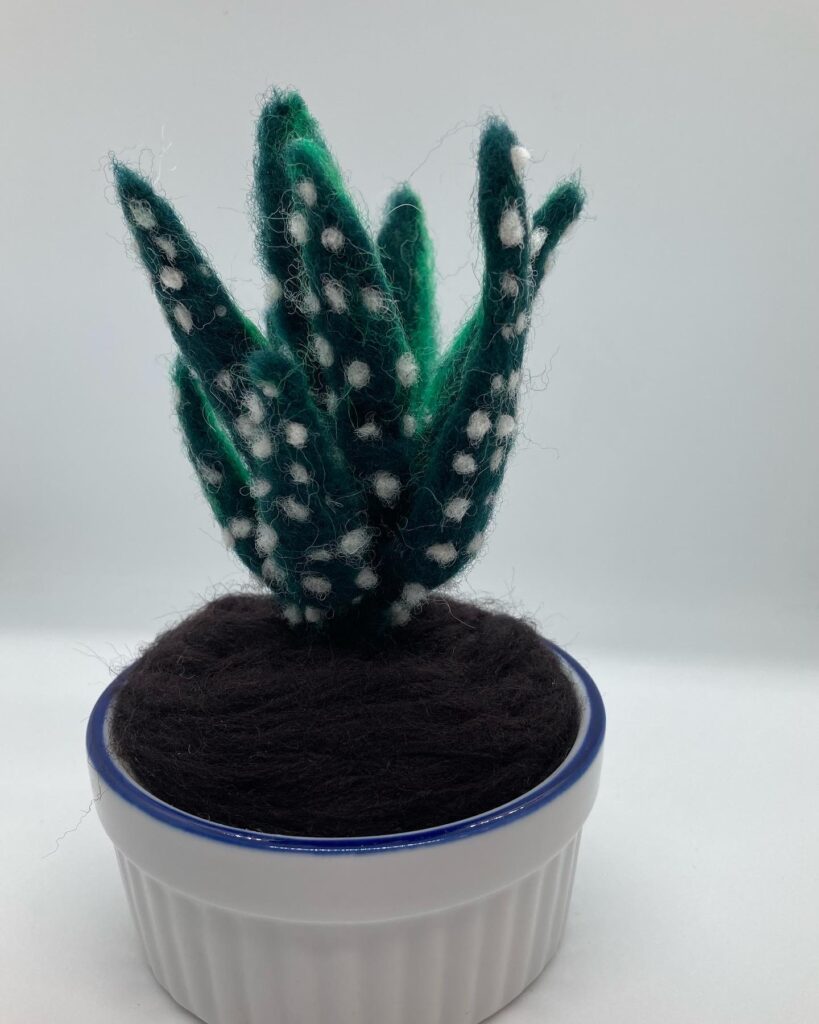 Elowen grew up immersed in the arts. Watching her mother in the fine art field, becoming increasingly prolific was inspiring. Elowen dabbled in many areas of fine arts as a child and while attending university training to be a classical singer. She found her interest in felting by receiving a felting kit as a Christmas gift from her husband. From there the interest has blossomed and the wool has taken over!
The needle felting process starts with a small barbed needle and wool roving . When stabbing through the wool the scales of the needle catch on the fibre entwining them together. Through time and diligent work the fibres are bonded together into the delightful designs you see.
In addition to needle felting, Elowen is a visual artist and jewelry designer, classical singer, and mother.