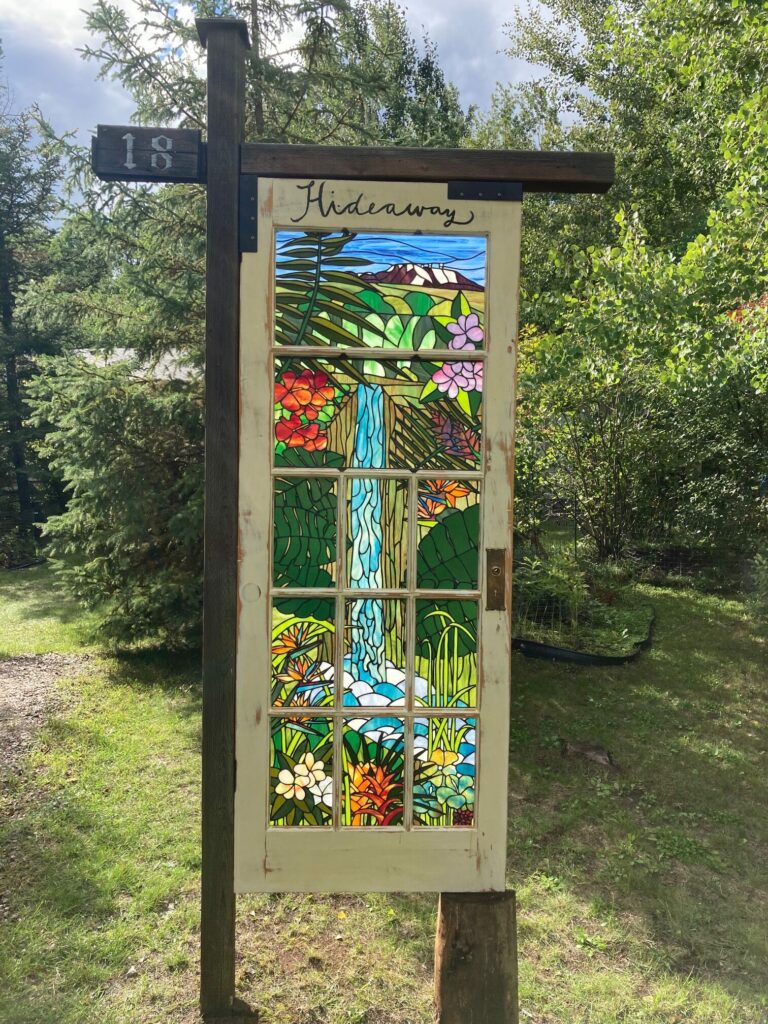 I have been working with stained glass for about 8 years. In this time I moved quickly from using patterns, to creating pieces from my own ideas. I've done everything from flowers to "Jaws", from landscapes to "The Shining" and from pet portraits to a 6 foot tall, 11 panel piece of the Big Island of Hawaii that currently stands in front of our cottage (and my workshop). Whenever I can, I incorporate repurposed window or door frames into my larger pieces. Reusing something that would have ended up in the trash is important to me and I like the way it 'holds' my work. The idea that even though the piece as a whole may deteriorate over the years, but the individual pieces will remain, and hopefully be used again, is the best part of working with glass for me.
Two years ago I moved my studio from our home in Riverview to our cottage in Sandy Bay, Victoria Beach. Since this move, I have been creating pieces that are for display outside. Everything from ornaments and windows that can hang from the trees to the sign they welcomes visitors to our cottage. Experimenting with how my pieces interact with nature, and the elements, has opened my work up to infinite possibilities.
I love the versatility and forgiveness that working with glass provides.