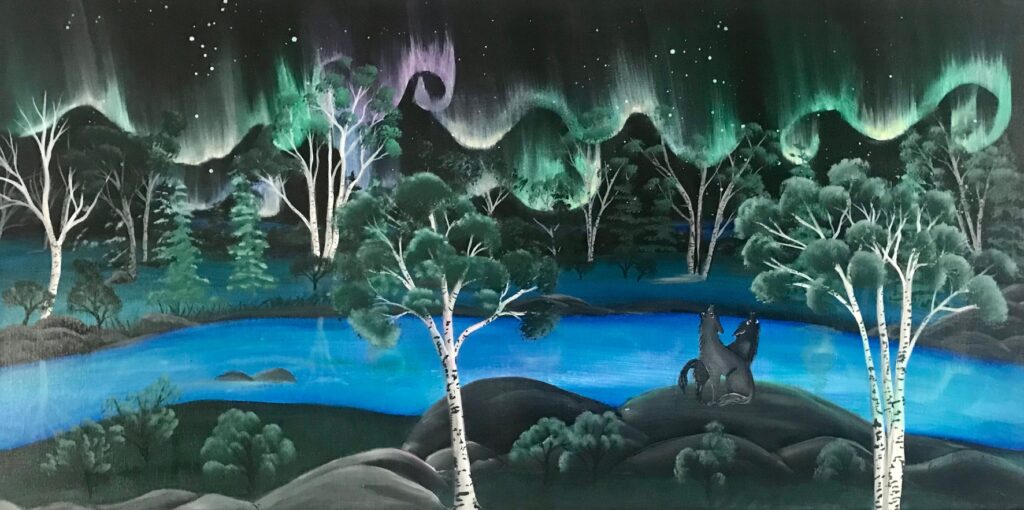 This year I'll be at my home location, the Garden Path Studio. I plan on placing art throughout my beautiful gardens and yard. Painted milk cans, metal, glass and wood objects will be used to create a relaxed walk. This saves many from the land fill while creating works of art.
I work in an array of different mediums such as acrylics, watercolour, alcohol ink, and mixed media. I enjoy exploring different subjects such as animals, birds, landscape and fauna. I love working with glass pieces and seeing the transformation of something plain come to life by painting scenery or patterns, creating lovely vases, lighted bottles, Christmas balls and sun catchers.
Having lived most of my life in this area I feel blessed to be able to enjoy the rivers, forests, lakes and fields. My art has been sold across Canada, the USA, New Zealand and Britain.
I feel so privileged to have the freedom to paint the things I see and enjoy.
Phone: 204 367-8369
Email: [email protected]