Saturday August 20th – 10 am to 5pm
Sunday August 21st – 10am to 4pm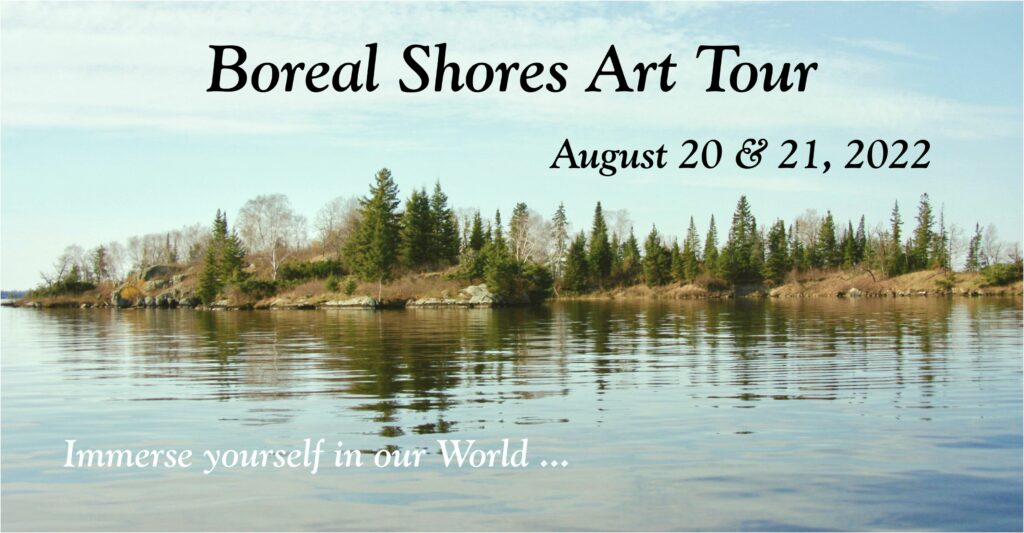 In just one week's time, the artists will be picking up their signs, banners, buttons, Passports, etc to have on hand when they open on Saturday August 20th at 10am.    

Radio interviews and newspaper interviews have been given to news outlets in the city and in surrounding areas and we expect CBC Radio Noon to feature BSAT one day during the last week.     We will try to keep you in the loop on that!    

This is the province's largest Art Tour with 38 artists – you will find of styles of painting, pottery, stained & fused glass, jewelry, wood carving and turning, photography, fibre art, artisanal knives, mosaics, clothing and more!    And all of this while travelling some of the most beautiful countryside you will find in Manitoba – lakes, rivers, prairie, forest – beauty abounds.   It's a worthy road trip!

COVID SAFETY – Hand sanitizer and masks are on hand now and will be available at the door at each location for anyone who wants it.   

BROCHURES – The 2022 brochures are out now and you can find a list of locations where you can pick one up on our website at www.BorealShoresArtTour.ca .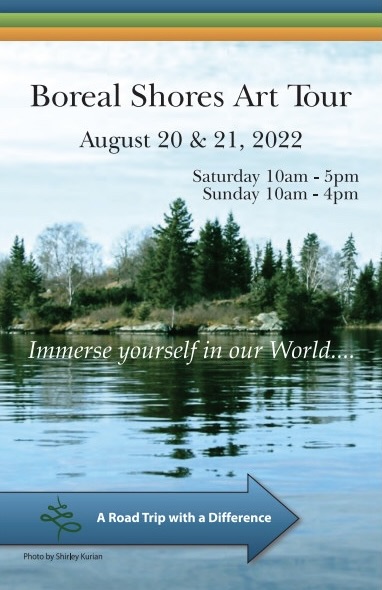 PASSPORTS – A passport can be picked up at any of the stops on the Tour.   At each stop, the "Greeter" will initial that you were there and when you are finished for the weekend, drop the passport off at your last stop.  Draws will be made from the Passports of those who travel the most stops during the Tour.  Gift certificates for $125 – sponsored by Wpg River Arts Council, $100 – sponsored by the Pinawa Art Gallery and $75 – sponsored by John Angus, will be given to the winners of those draws!   Look for a Passport that looks like this – you must complete the back to be eligible for the prize draws.    We are grateful to True North Sports & Entertainment for sponsoring the cost of the Passports this year.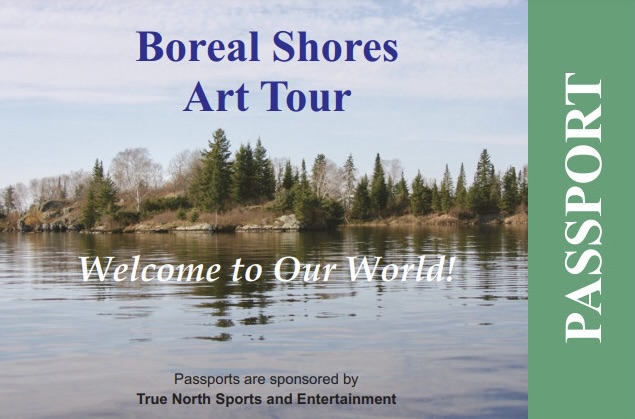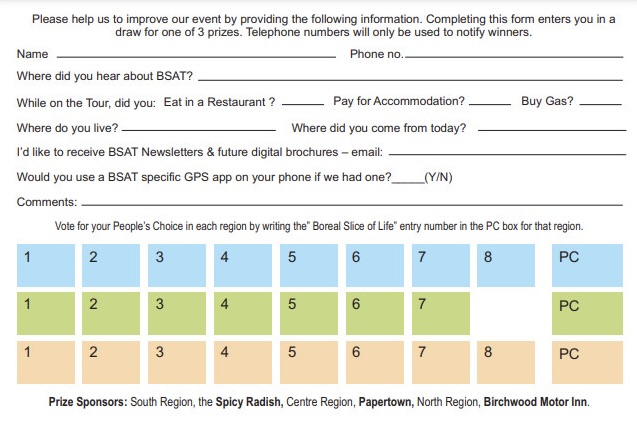 PEOPLE'S CHOICE AWARD – Along the way, choose your candidate for the People's Choice award in each of the 3 regions.    You will find the artist's entry for the theme of "A Boreal Slice of Life" when you see one of the following tags on a piece of work.  Each of these wood "slices" has been lovingly cut and numbered by Louise Kress – #1 in the north section.   Take note of your selection and enter it into the PC box on each passport back.