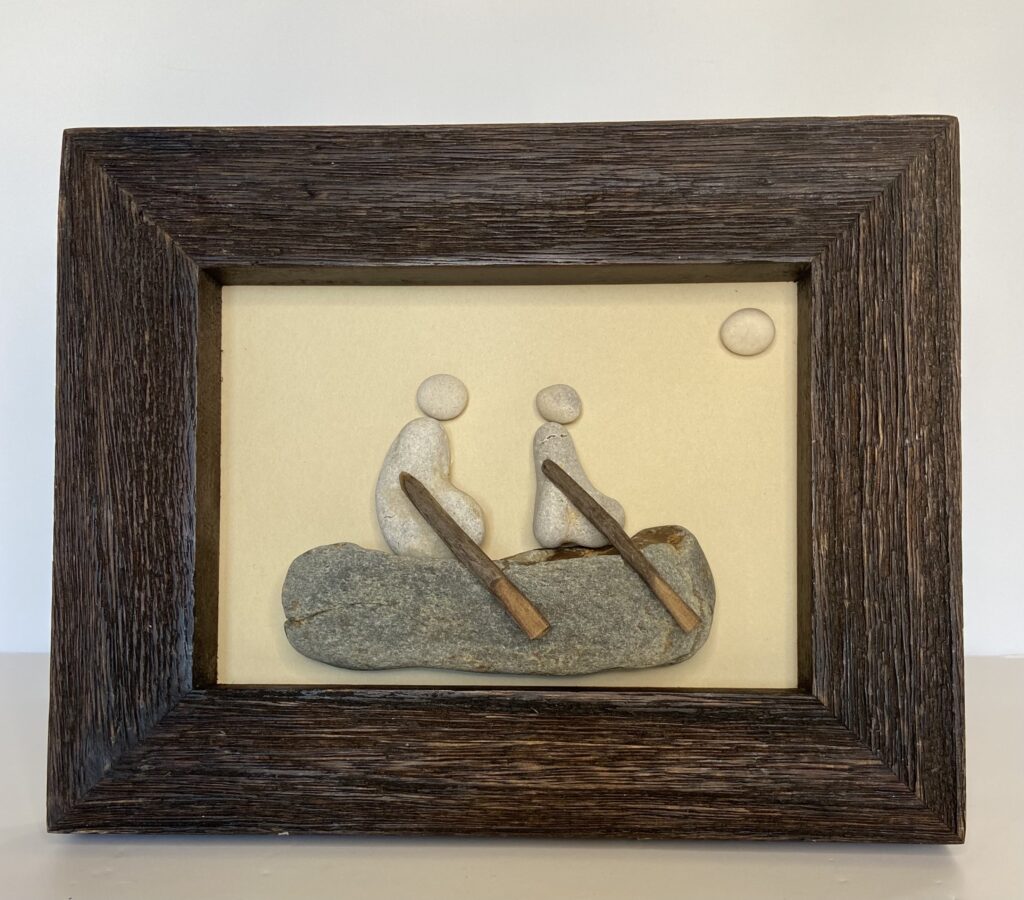 If you are looking for a unique creation for your home , cottage or the perfect gift then Pebble Art by Denise has the perfect design for you!
Denise is a story teller and her warm and engaging art depicts scenes of people, families and nature. They are striking, evoke emotions and make people smile. She use pebbles,driftwood and other natural materials to create her designs. The materials used in her work are hand selected by Denise and she collects the materials primarily from the beaches of Lake Winnipeg.
Denise's work comes beautifully framed in custom shadow boxes or wood frames. Custom designs a specialty!